Concrete Blocks
One of the highly used ingredients in construction work, these Concrete Blocks have diverse specifications in this industry. These blocks are manufactured in various shapes, designs, and sizes. These blocks are hard, light-weighted, corrosion and rot-resistant, and soundproof. The specifications of these Solid Concrete Blocks make them preferable to other alternatives. The raw material used in the mortar provides them extra strength; thus, these blocks are very durable. Various ingredients used in the mortar of these blocks are volcanic cinders, foamed slag, furnace clinker, crushed stones, gravel, etc. Automated machinery usage makes the mixing process adequate, and perfect water balance brings smoothness to the surface. These blocks are also manufactured in an interlocking pattern to decrease the use of joining material. These Concrete Block Sizes are not definite and can be accorded with the customer's request. These blocks are available in the market in various shapes and sizes. They are Gilt, Spanish, Rectangular, 6-inch, and many more. The Hollow Concrete Blocks are one of the significant products of this industry. These blocks are effective in large construction sites. Due to filling space, they form rigid structures and are lightweight to ease upliftment. These blocks are also manufactured as per the requirements. Concrete block is in high demand nowadays because of their eco-friendly construction process. The machine which manufactures these Blocks works on low fuelling and doesn't excrete any harsh gases. If these Concrete Cover Blocks are on your wish list or you have a thought to purchase them, please check out our advanced products at minimal prices listed below.
Share Your Requirements
For a Quick response, Please fill up the details below.
About Us | Sitemap | Become Seller | Blog | Customer Care | Careers | Exhibitions
Privacy Policy | Terms & Conditions | Refund Policy | Replacement | Cancellation | Shipping | Cookies Policy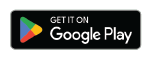 Hot Searched Keywords
Water Treatment & Purification Plant | Liquid Packaging Machinery | Pumps, Pumping Machines & Spares | Conveyor Systems & Components | Fast Food & Beverages Machinery | Industrial Coolers, Blowers & Fans | Mechanical Parts & Spares | PVC, LDPE, HDPE & Plastic Sheets | Strapping & Sealing Machines | Building & Construction Machines | Machines & Equipments | Testing & Measuring Equipments | Automobile, Parts & Spares | Plastic Work & Processing Machines | Industrial Plants & Machinery | Hand & Machine Tools | Lab Instrument | Milling & Grinding Tools | Cutting Machines & Equipment | Prefabricated Houses & Structures | Doors & windows | Solar & Renewable Energy Products | Steel Bars, Rods, Plates & Sheets | Stainless Steel Product | Marble, Granite & Stones | Cement and Concrete | Door, Window Handles & Knockers | Steel Pipes and Tubes | Lifting Hooks, Chains & Clamps | Metal Pipe & Plumbing Fittings | Metals, Alloys & Minerals | Chapati Machine | Display and Service Counters | Burners & Cooktop | Tea & Coffee Machine | Water Boiler | Food Processing Plants & Machinery | Commercial Kitchen Products | Bakery Machinery | Sweet Making Machine | Kitchen Tables | Food Processing Equipments | Cold Room | Blast Freezer | Chiller | Insulators & Insulation Materials | Refrigeration Spares | Khoya Mawa Making Machine | Dairy Machinery | Air Conditioning Spares | Laboratory Equipments | Hospital Equipment Product | Health Club Services | Laptops & Desktop | Electronics Components and Supplies | Consumer Electronics | Heater, Thermostat & Heating Devices | CCTV, Surveillance Systems and Parts | Biometrics & Access Control Devices | Security, Safety System & Service | Home Appliance Products | Batteries & Charge Storage Devices | Handicrafts & Decorative | Modular kitchen | Commercial Furniture | Home Textile & Furnishing | Swimming Pool & Water Sport Goods
Copyrights © 2022 Aajjo.com. All Rights Reserved.