Milking Machine
A Milking Machine is a device used to extract milk from cows and buffaloes. These animals have teats at their udders connected to the mammary glands. When they are being milked, a person uses a hand-held or automatic machine to squeeze the teat and stimulate the gland to produce milk. The milk flows out of the teat and goes directly into a container. There are two types of Cow Milking machines: automatic and manual. Automated machines are powered by electricity and use sensors to detect when the teats need to be stimulated. Manual machines require human interaction and are operated by squeezing the teats manually. Today, most dairy farms use automatic milking and Milk Packing Machines. These systems are designed to milk cows automatically without requiring any human intervention. They have several parts, including a computerized control unit, milking stations, electrical wiring, and sensors. These systems are much less labour-intensive than traditional methods. However, they do not work well if the cows are sick or injured. One thing to remember is that the milk collection area should be free of obstructions. You should keep the milking parlour clean and remove manure and debris. We have various products to help you find the best machine for your needs. You can look at the products listed below to find the best Milk Machine Price from top manufacturers and sellers.
Share Your Requirements
For a Quick response, Please fill up the details below.
Related Videos
About Us | Sitemap | Become Seller | Blog | Customer Care | Careers | Exhibitions
Privacy Policy | Terms & Conditions | Refund Policy | Replacement | Cancellation | Shipping | Cookies Policy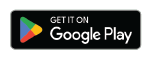 Hot Searched Keywords
Water Treatment & Purification Plant | Liquid Packaging Machinery | Pumps, Pumping Machines & Spares | Conveyor Systems & Components | Fast Food & Beverages Machinery | Industrial Coolers, Blowers & Fans | Mechanical Parts & Spares | PVC, LDPE, HDPE & Plastic Sheets | Strapping & Sealing Machines | Building & Construction Machines | Machines & Equipments | Testing & Measuring Equipments | Automobile, Parts & Spares | Plastic Work & Processing Machines | Industrial Plants & Machinery | Hand & Machine Tools | Lab Instrument | Milling & Grinding Tools | Cutting Machines & Equipment | Prefabricated Houses & Structures | Doors & windows | Solar & Renewable Energy Products | Steel Bars, Rods, Plates & Sheets | Stainless Steel Product | Marble, Granite & Stones | Cement and Concrete | Door, Window Handles & Knockers | Steel Pipes and Tubes | Lifting Hooks, Chains & Clamps | Metal Pipe & Plumbing Fittings | Metals, Alloys & Minerals | Chapati Machine | Display and Service Counters | Burners & Cooktop | Tea & Coffee Machine | Water Boiler | Food Processing Plants & Machinery | Commercial Kitchen Products | Bakery Machinery | Sweet Making Machine | Kitchen Tables | Food Processing Equipments | Cold Room | Blast Freezer | Chiller | Insulators & Insulation Materials | Refrigeration Spares | Khoya Mawa Making Machine | Dairy Machinery | Air Conditioning Spares | Laboratory Equipments | Hospital Equipment Product | Health Club Services | Laptops & Desktop | Electronics Components and Supplies | Consumer Electronics | Heater, Thermostat & Heating Devices | CCTV, Surveillance Systems and Parts | Biometrics & Access Control Devices | Security, Safety System & Service | Home Appliance Products | Batteries & Charge Storage Devices | Handicrafts & Decorative | Modular kitchen | Commercial Furniture | Home Textile & Furnishing | Swimming Pool & Water Sport Goods
Copyrights © 2022 Aajjo.com. All Rights Reserved.