Paver Blocks
The Paver Blocks are widely used blocks for the surface treatment options for exterior flooring. These blocks are paved to provide a smooth surface for the floors. Their uses are vast and can easily be seen on footpaths, streets, railway platforms, etc. The Paver Block Design can be modified as per the customer's request. The blocks can be painted and beautified with various artistry and paints. The block forms a beautiful format, which is rigid, hard to break, and proficiently interconnected with each other. These blocks are preferred because of their interlocking capabilities and less mortar usage. These blocks are manufactured with eco-friendly raw materials and won't harm our environment. They are divided into two parts, basically based on their formation. These are Concrete Paving Blocks and Clay Paving blocks. The Paver Block Sellers divide these blocks further based on their shapes. These Shapes are Type A, B, C, D, etc. These blocks provide comfort in walking, look beautiful, are highly durable, and have easy maintenance. The pattern formation also differentiates these blocks further, for example, the Zig Zag Paver Block design. This design creates a fine web-like structure and gets appraised by viewers. The colour adaptation of these blocks is so strong that they won't get fade quickly. Apart from the many features and specifications, these Paver Block Price is legit and justifies their work. If you found these blocks impressive and thinking of buying them, please check out our brilliantly designed product with quality and fantastic prices listed below.
Share Your Requirements
For a Quick response, Please fill up the details below.
About Us | Sitemap | Become Seller | Blog | Customer Care | Careers | Exhibitions
Privacy Policy | Terms & Conditions | Refund Policy | Replacement | Cancellation | Shipping | Cookies Policy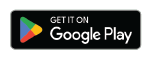 Hot Searched Keywords
Water Treatment & Purification Plant | Liquid Packaging Machinery | Pumps, Pumping Machines & Spares | Conveyor Systems & Components | Fast Food & Beverages Machinery | Industrial Coolers, Blowers & Fans | Mechanical Parts & Spares | PVC, LDPE, HDPE & Plastic Sheets | Strapping & Sealing Machines | Building & Construction Machines | Machines & Equipments | Testing & Measuring Equipments | Automobile, Parts & Spares | Plastic Work & Processing Machines | Industrial Plants & Machinery | Hand & Machine Tools | Lab Instrument | Milling & Grinding Tools | Cutting Machines & Equipment | Prefabricated Houses & Structures | Doors & windows | Solar & Renewable Energy Products | Steel Bars, Rods, Plates & Sheets | Stainless Steel Product | Marble, Granite & Stones | Cement and Concrete | Door, Window Handles & Knockers | Steel Pipes and Tubes | Lifting Hooks, Chains & Clamps | Metal Pipe & Plumbing Fittings | Metals, Alloys & Minerals | Chapati Machine | Display and Service Counters | Burners & Cooktop | Tea & Coffee Machine | Water Boiler | Food Processing Plants & Machinery | Commercial Kitchen Products | Bakery Machinery | Sweet Making Machine | Kitchen Tables | Food Processing Equipments | Cold Room | Blast Freezer | Chiller | Insulators & Insulation Materials | Refrigeration Spares | Khoya Mawa Making Machine | Dairy Machinery | Air Conditioning Spares | Laboratory Equipments | Hospital Equipment Product | Health Club Services | Laptops & Desktop | Electronics Components and Supplies | Consumer Electronics | Heater, Thermostat & Heating Devices | CCTV, Surveillance Systems and Parts | Biometrics & Access Control Devices | Security, Safety System & Service | Home Appliance Products | Batteries & Charge Storage Devices | Handicrafts & Decorative | Modular kitchen | Commercial Furniture | Home Textile & Furnishing | Swimming Pool & Water Sport Goods
Copyrights © 2022 Aajjo.com. All Rights Reserved.