About us
As, we Being an ISO certified company, incorporated in the year 1998, and being able to cater to the needs of every customer's of brick making machines manufacturers is our forte. Also, we are involved in making Concrete mixers, Hollow solid machines and many more. All of these machines are produced by a professional staff team member and they use superior quality components and their long year experience to assemble them.
Our offered machines are ideal to use on sturdy construction sites. As well as being high-performing, these products also require minimal maintenance and are cost-effective. Our team includes technicians and engineers, which are dedicated workers and focus on giving their full efforts and they are experienced and experts in their field and are ready to serve themselves, in every means required to strengthen our infrastructure. Our main goal and motto are to create a world that is as eco-friendly and organic as our products, so we can contribute to the creation of sustainable infrastructure, which leads to a better tomorrow for future generations.
For our customers to be happy after their purchase from us, we stay in touch with them and ask for their review in case they encounter any difficulty using our machines. We just don't stop after manufacturing the products, our finished series of products just passed through a series of strict inspections to check the quality of the product and this inspection makes it worth for our worthy customers.
Tell us your Requirements
Contact Us
Address:C 53, HARI NAGAR, HARI NAGAR, West Delhi, Delhi, 110064
Phone:
About Us | Sitemap | Become Seller | Blog | Customer Care | Careers | Exhibitions
Privacy Policy | Terms & Conditions | Refund Policy | Replacement | Cancellation | Shipping | Cookies Policy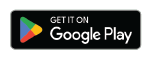 Hot Searched Keywords
Water Treatment & Purification Plant | Liquid Packaging Machinery | Pumps, Pumping Machines & Spares | Conveyor Systems & Components | Fast Food & Beverages Machinery | Industrial Coolers, Blowers & Fans | Mechanical Parts & Spares | PVC, LDPE, HDPE & Plastic Sheets | Strapping & Sealing Machines | Building & Construction Machines | Machines & Equipments | Testing & Measuring Equipments | Automobile, Parts & Spares | Plastic Work & Processing Machines | Industrial Plants & Machinery | Hand & Machine Tools | Lab Instrument | Milling & Grinding Tools | Cutting Machines & Equipment | Prefabricated Houses & Structures | Doors & windows | Solar & Renewable Energy Products | Steel Bars, Rods, Plates & Sheets | Stainless Steel Product | Marble, Granite & Stones | Cement and Concrete | Door, Window Handles & Knockers | Steel Pipes and Tubes | Lifting Hooks, Chains & Clamps | Metal Pipe & Plumbing Fittings | Metals, Alloys & Minerals | Chapati Machine | Display and Service Counters | Burners & Cooktop | Tea & Coffee Machine | Water Boiler | Food Processing Plants & Machinery | Commercial Kitchen Products | Bakery Machinery | Sweet Making Machine | Kitchen Tables | Food Processing Equipments | Cold Room | Blast Freezer | Chiller | Insulators & Insulation Materials | Refrigeration Spares | Khoya Mawa Making Machine | Dairy Machinery | Air Conditioning Spares | Laboratory Equipments | Hospital Equipment Product | Health Club Services | Laptops & Desktop | Electronics Components and Supplies | Consumer Electronics | Heater, Thermostat & Heating Devices | CCTV, Surveillance Systems and Parts | Biometrics & Access Control Devices | Security, Safety System & Service | Home Appliance Products | Batteries & Charge Storage Devices | Handicrafts & Decorative | Modular kitchen | Commercial Furniture | Home Textile & Furnishing | Swimming Pool & Water Sport Goods
Copyrights © 2022 Aajjo.com. All Rights Reserved.