Three Fine Cleaner, 415 V Ac
Cleaner has been designed for pre cleaning of grains. MPC is equipped with feeding roller, one scalping screen & two layers of screens. M.G. highly efficient pre and afte Read More...
GOLDIN INDIA ENGINEERING CO
OPP POWER CONTROL, SHED 10 11, GORWA ESTATE, BIDC ESTATE, GORWA Alembic- Gorwa Road, Alembic Hospital, Vadodara-390016, Gujarat,
General Details
Model
Three Fine Cleaner, 415 V Ac
Material
NA
Power
415 V AC
Phase
THREE
Voltage
440V
Frequency
NA
Others
Brand
Goldin
Capacity
Upto 5 TPH
Power Source
Electric
Type
Fully Automatic
---
Description
We deal is Spice Processing Plants also known as Food & Agro Industrial Plants.Backed with 30 years of our experience of executing plant orders of various agro & food industries all over India, we are better placed to supply machinery for each specific process for following industries:- Plants can be supplied complete with required conveyors & elevators of most suitable design & construction. In case of seeds and grains, post harvest processes are termed as cleaning processes and covered under separation technology of seeds and grains. Before food is produced, the raw material is cleaned to remove impurities or contaminants and this process is called preprocess operations also. It is also called, preparatory or primary processing in Agro and Food Industries.The following industries need to clean seeds and grains received from the fields to bring the quality to consumption standards specified by states. Other agro industries also use separation equipment.
Features:
Soybean: Storage Silo – Pre Cleaning plant, Pre preparatory – Fine cleaner, Destoner & Hulls separator Soya flour- Complete plant for production of Soya flour.
Sun Flower: Kernel Recovery and oil milling plant : Complete plant with Fine Cleaner-grader, destoner, impact huller, hull separator, Gravity separator, kernel recovery.
Sesame Seeds: whole seeds cleaning plant for cleaning level for export market/premium retail market,
Spice Seeds: Whole seeds, cleaning plant for product cleaned to level for export market/premium retail market.Chilly: Whole Chilly cleaning plant
Wheat: Cleaning plant for Premium quality packed retail market.
Maize: Silo storage-pre cleaning plant
Guar Gum: Guar spit cleaning and grading with Gravity Separator.
Rice, Pulse & Dals: Final product Cleaning plants for premium retail market.
Ground Nut: Kernel recovery-Graded HPS complete plant with cleaner, destoner, decorticator, kernel grader for best quality export market products. Oil Milling/Expelling Plant.
Grain storage silo: Pre cleaning plant for feed mills, distilleries, breweries.
List of some Agro and Food Industries:
Grain milling-flour mills (Wheat, Rice, Corn etc)
Cereal & pulse cleaning (Wheat, Rice, Pulses etc)
Spice seeds cleaning (Cumin, Black Pepper. Coriander etc)
Spice industries (Spice powders, spice oil etc)
Edible oil seeds milling (Groundnut, Snuff lower, Rapeseed etc)
Oilseeds Kernels (Peanuts, Sunflower)
Edible Soya flour (Soybean)
Non-edible produce (Neem seeds, castor seeds, jetropha)
Post Harvest Process Machineries for Potato / Onion that can minimize damage while keeping pace with the ever increasing standards demanded by national and international buyers is more important then ever.
Glob-Tech Engineering has successfully extended its reputation for product innovation and reliability beyond the bounds of India to a truly global market place, by supplying number of grading and sorting plant of potatoes/onion in India and Africa.Investment in new technology has always been balanced with an understanding that comes with closed liaison with our trade customers. Glob-Tech staff supports every stage of design, installation and thus helps in maintaining the lead time.
---
GOLDIN INDIA ENGINEERING CO
OPP POWER CONTROL, SHED 10 11, GORWA ESTATE, BIDC ESTATE, GORWA Alembic- Gorwa Road, Alembic Hospital, Vadodara-390016, Gujarat,
Send your enquiry to supplier
About Us | Sitemap | Become Seller | Blog | Customer Care | Careers | Exhibitions
Privacy Policy | Terms & Conditions | Refund Policy | Replacement | Cancellation | Shipping | Cookies Policy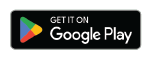 Hot Searched Keywords
Water Treatment & Purification Plant | Liquid Packaging Machinery | Pumps, Pumping Machines & Spares | Conveyor Systems & Components | Fast Food & Beverages Machinery | Industrial Coolers, Blowers & Fans | Mechanical Parts & Spares | PVC, LDPE, HDPE & Plastic Sheets | Strapping & Sealing Machines | Building & Construction Machines | Machines & Equipments | Testing & Measuring Equipments | Automobile, Parts & Spares | Plastic Work & Processing Machines | Industrial Plants & Machinery | Hand & Machine Tools | Lab Instrument | Milling & Grinding Tools | Cutting Machines & Equipment | Prefabricated Houses & Structures | Doors & windows | Solar & Renewable Energy Products | Steel Bars, Rods, Plates & Sheets | Stainless Steel Product | Marble, Granite & Stones | Cement and Concrete | Door, Window Handles & Knockers | Steel Pipes and Tubes | Lifting Hooks, Chains & Clamps | Metal Pipe & Plumbing Fittings | Metals, Alloys & Minerals | Chapati Machine | Display and Service Counters | Burners & Cooktop | Tea & Coffee Machine | Water Boiler | Food Processing Plants & Machinery | Commercial Kitchen Products | Bakery Machinery | Sweet Making Machine | Kitchen Tables | Food Processing Equipments | Cold Room | Blast Freezer | Chiller | Insulators & Insulation Materials | Refrigeration Spares | Khoya Mawa Making Machine | Dairy Machinery | Air Conditioning Spares | Laboratory Equipments | Hospital Equipment Product | Health Club Services | Laptops & Desktop | Electronics Components and Supplies | Consumer Electronics | Heater, Thermostat & Heating Devices | CCTV, Surveillance Systems and Parts | Biometrics & Access Control Devices | Security, Safety System & Service | Home Appliance Products | Batteries & Charge Storage Devices | Handicrafts & Decorative | Modular kitchen | Commercial Furniture | Home Textile & Furnishing | Swimming Pool & Water Sport Goods
Copyrights © 2022 Aajjo.com. All Rights Reserved.