Power Consumption (W): 1.5 hp
Weight: 39
Road Permit Or Way Form: Polished
Model: SO 1650 F2/ F3
More Specification(s)
Find here Meat Cutting Machine, Bone Saw Machine wholesaler & Wholesale Dealers in India. Get contact details & address of companies engaged in wholesale Read More...
DELIGHT KITCHEN EQUIPMENT
GST No - 07AAMFD2406K1ZG
A2A/207,, Block A2A, Janakpuri, West Delhi, Delhi, 110058
General Details
Model
SO 1650 F2/ F3
Technical Specification
Power Consumption (W)
1.5 hp
Packing Delivery& Taxes
Despatch time after releasing the order
Stainless Steel
Road Permit Or Way Form
Polished
Others
Weight
39
---
Description
Maximum blade adhesion to the pulley, thanks to the semi-curved shape of the pulleys and ideal adjustment. Watertight bearings on upper pulley. Easy cleaning thanks to 2 special manufacturing details: 1) all the electrical parts are located below the cutting table (IP X5 waterprotected); 2) by simply unscrewing two knobs, you can remove the blade, upper pulley and its support.
---
Our company Delight Kitchen Equipment was founded in 2011 and is still regarded as one of the leading kitchen equipment manufacturer in New Delhi. Commercial Kitchen Equipment, Bakery Equipment, Kitchen Equipment, and Cooking Equipment are all products we manufacture.
Our range of famous products include- Pizza preparation counter, Charcoal and Lava grill, Three and Four burner range, Deep fryer and many more important kitchen accessories.
The challenges and demands, which are continually growing, are being met by advanced production technologies, which are owned by us. We have also managed to earn a desirable position in this competitive industry by maintaining transparency in our business practices, providing customers with cost-effective solutions and ensuring that all orders are fulfilled within the stipulated time frame.
Additionally, all our products undergo rigorous quality checks to ensure that they are in compliance with industry standards and free from defects.
Read More...
DELIGHT KITCHEN EQUIPMENT
A2A/207,, Block A2A, Janakpuri, West Delhi, Delhi, 110058
Send your enquiry to supplier
About Us | Sitemap | Become Seller | Blog | Customer Care | Careers | Exhibitions
Privacy Policy | Terms & Conditions | Refund Policy | Replacement | Cancellation | Shipping | Cookies Policy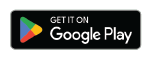 Hot Searched Keywords
Air Conditioning | Refrigeration | Commercial Kitchen | Hospital Equipments | Dairy Equipments | Security | Home Appliances | Furniture | Electrical | Service | Electronics | Other | Machinery | building construction | Information Technology | Ayurvedic & Herbal Product | Apparel, Clothing & Garments | Bags, Handbags, Luggage Bags, Belts, Wallets and Accessories | Fashion Accessories & Gear | Paper & Paper Products | Telecom Products, Equipment & Supplies | Cosmetics & Personal Care | Education Classes | Sports Goods, Toys & Games
Copyrights © 2022 Aajjo.com. All Rights Reserved.