About us
Baba Tiles Machinery is an internationally acclaimed organization that specializes in the ceramics and allied products segment. The organization has established itself as an unchallenged leader all over the Indian industry. It has been silencing the sceptics by setting benchmarks globally in the building materials domain, achieving the unthinkable, and creating new benchmarks.
Tell us your Requirements
Why us
Baba Tiles Machinery is the leading high-quality tiles manufacturing company which is represented with a wide range of floor and wall solutions, from contract to wellness and living spaces and from the medical sector to the leisure sector, meeting all needs in construction and housing. We follow a 100 percent quality approach when producing ceramic tiles and other such products in India; to have modern equipment of the latest generation for the production of ceramic tiles and porcelain stoneware. We are one of the best largest porcelain stoneware manufacturers in India and porcelain suppliers with premium features like durability and low water absorption rate. In an industry where there is no shortage of tile manufacturing companies, some manufacturers and retailers are poised to rise to the top among their competitors. Our goal of developing the best products while protecting the environmental resources has consistently pushed us to be at the forefront as innovators in the industry.
Vision and Mission
We aim to become the leading manufacturer of world-class products and successfully provide world-class features and standards not only in the domestic market but also to international customers around the world.
Our vision lays the platform for our innovation and our customers' feedback serves us in proving grounds and to re-create excellence on new terms and opportunities provided. The results are our new ranges of products are created with excellent technology that processes and combines the value of design with the charm of craftsmanship.
Contact Us
Address:GAHRI CHUKHANDI, SHOP NO-15, NEAR AJNARA HOMES, SECTOR-121, NOIDA, Gautam Buddha Nagar, Uttar Pradesh, 201301
Phone:
About Us | Sitemap | Become Seller | Blog | Customer Care | Careers | Exhibitions
Privacy Policy | Terms & Conditions | Refund Policy | Replacement | Cancellation | Shipping | Cookies Policy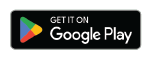 Hot Searched Keywords
Water Treatment & Purification Plant | Liquid Packaging Machinery | Pumps, Pumping Machines & Spares | Conveyor Systems & Components | Fast Food & Beverages Machinery | Industrial Coolers, Blowers & Fans | Mechanical Parts & Spares | PVC, LDPE, HDPE & Plastic Sheets | Strapping & Sealing Machines | Building & Construction Machines | Machines & Equipments | Testing & Measuring Equipments | Automobile, Parts & Spares | Plastic Work & Processing Machines | Industrial Plants & Machinery | Hand & Machine Tools | Lab Instrument | Milling & Grinding Tools | Cutting Machines & Equipment | Prefabricated Houses & Structures | Doors & windows | Solar & Renewable Energy Products | Steel Bars, Rods, Plates & Sheets | Stainless Steel Product | Marble, Granite & Stones | Cement and Concrete | Door, Window Handles & Knockers | Steel Pipes and Tubes | Lifting Hooks, Chains & Clamps | Metal Pipe & Plumbing Fittings | Metals, Alloys & Minerals | Chapati Machine | Display and Service Counters | Burners & Cooktop | Tea & Coffee Machine | Water Boiler | Food Processing Plants & Machinery | Commercial Kitchen Products | Bakery Machinery | Sweet Making Machine | Kitchen Tables | Food Processing Equipments | Cold Room | Blast Freezer | Chiller | Insulators & Insulation Materials | Refrigeration Spares | Khoya Mawa Making Machine | Dairy Machinery | Air Conditioning Spares | Laboratory Equipments | Hospital Equipment Product | Health Club Services | Laptops & Desktop | Electronics Components and Supplies | Consumer Electronics | Heater, Thermostat & Heating Devices | CCTV, Surveillance Systems and Parts | Biometrics & Access Control Devices | Security, Safety System & Service | Home Appliance Products | Batteries & Charge Storage Devices | Handicrafts & Decorative | Modular kitchen | Commercial Furniture | Home Textile & Furnishing | Swimming Pool & Water Sport Goods
Copyrights © 2022 Aajjo.com. All Rights Reserved.