About us
We at Cool Point Refrigeration, are the best kitchen company, in constant pursuit of improving life in hotels, hospitals, and canteen kitchens and in many various industries. We as a prominent kitchen equipment manufacturer has earned the trust and created demand for our brands in a modernised world.
Our range of products consists of Glass display cooler, Deep freezer, 3 door SS undercounter freezer, 16 litre fryer, and many more useful products which are used heavily in commercial kitchens.
Our company focuses all its activities on offering customers excellent quality goods in accordance with their gratification. Additionally, we adhere to moral business practices and crystal-clear transparency in all of our dealings with clients to maintain a healthy relationship.
Tell us your Requirements
Why us
In order to meet your needs, we created a refrigerator with a specific ratio between refrigerator and freezer, which allows you to store more items. So, you can store anything from dry fruits, to summer snacks. Besides freezers, we are well known for our proficiency in producing our extensive range of products in the same manner.
Our enormous success can be attributed to the following factors:
● Knowledge of the industry in-depth
● Completing orders on time
● Transparency in business transactions
● Professionals who are qualified and trained
● Offer competitive prices
Our offered products are capable of offering superb size and a wealth of extra features within our provided range. There's so much more to this perfect combination of convenience and elegance kitchen equipment provided by us.
Contact Us
Address:Khed
Phone:
About Us | Sitemap | Become Seller | Blog | Customer Care | Careers | Exhibitions
Privacy Policy | Terms & Conditions | Refund Policy | Replacement | Cancellation | Shipping | Cookies Policy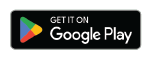 Hot Searched Keywords
Water Treatment & Purification Plant | Liquid Packaging Machinery | Pumps, Pumping Machines & Spares | Conveyor Systems & Components | Fast Food & Beverages Machinery | Industrial Coolers, Blowers & Fans | Mechanical Parts & Spares | PVC, LDPE, HDPE & Plastic Sheets | Strapping & Sealing Machines | Building & Construction Machines | Machines & Equipments | Testing & Measuring Equipments | Automobile, Parts & Spares | Plastic Work & Processing Machines | Industrial Plants & Machinery | Hand & Machine Tools | Lab Instrument | Milling & Grinding Tools | Cutting Machines & Equipment | Prefabricated Houses & Structures | Doors & windows | Solar & Renewable Energy Products | Steel Bars, Rods, Plates & Sheets | Stainless Steel Product | Marble, Granite & Stones | Cement and Concrete | Door, Window Handles & Knockers | Steel Pipes and Tubes | Lifting Hooks, Chains & Clamps | Metal Pipe & Plumbing Fittings | Metals, Alloys & Minerals | Chapati Machine | Display and Service Counters | Burners & Cooktop | Tea & Coffee Machine | Water Boiler | Food Processing Plants & Machinery | Commercial Kitchen Products | Bakery Machinery | Sweet Making Machine | Kitchen Tables | Food Processing Equipments | Cold Room | Blast Freezer | Chiller | Insulators & Insulation Materials | Refrigeration Spares | Khoya Mawa Making Machine | Dairy Machinery | Air Conditioning Spares | Laboratory Equipments | Hospital Equipment Product | Health Club Services | Laptops & Desktop | Electronics Components and Supplies | Consumer Electronics | Heater, Thermostat & Heating Devices | CCTV, Surveillance Systems and Parts | Biometrics & Access Control Devices | Security, Safety System & Service | Home Appliance Products | Batteries & Charge Storage Devices | Handicrafts & Decorative | Modular kitchen | Commercial Furniture | Home Textile & Furnishing | Swimming Pool & Water Sport Goods
Copyrights © 2022 Aajjo.com. All Rights Reserved.