About us
R.K Tiles Machine is renowned amongst the recognized manufacturer of an exceptional quality assortment of Mould and Tiles Making machines. Offered products range consists of Tiles Making Machine, a Block Making Machine, and Tiles Hardener. Manufactured making use of supreme in class material and rearmost technology, these are in conformism with the morals defined by the request. Our adroit platoon of experts works hard rounds the clock in close collaboration with the customer to meet the demands and provide the mold and tiles making machines of the best quality. Apart from this, we're devoted to constant quality enhancement, which helps us to help to take our company to new heights.
Our business model is grounded on the Customization of concrete shops with innovative machines. Grounded on that R.K Tiles Machine especially works on turnkey systems for erecting construction products like bricks, blocks, pavers, mortars, wall panels, etc.
Tell us your Requirements
Why us
The main object of the company is to carry on the business of Designing, manufacturing, producing, developing, fabricating, assembling, and supplying all types of construction machines and types of outfits. Our Design dept. has veritably educated designed masterminds. We've constant follow up on the performance of the machines supplied by us. We maintained the full history and working process of each and every machine. The process of constant development in the design of the mixtures and machines is going on to achieve better performance. This exertion keeps us much ahead in the request.
Contact Us
Address:SECTOR -49, VILLAGE BAROLA, NEAR S.D PUBLIC SCHOOL, NODIA, GAUTAM BUDDHA NAGAR, Gautam Buddha Nagar, Uttar Pradesh, 201307
Phone:
About Us | Sitemap | Become Seller | Blog | Customer Care | Careers | Exhibitions
Privacy Policy | Terms & Conditions | Refund Policy | Replacement | Cancellation | Shipping | Cookies Policy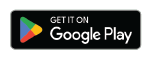 Hot Searched Keywords
Water Treatment & Purification Plant | Liquid Packaging Machinery | Pumps, Pumping Machines & Spares | Conveyor Systems & Components | Fast Food & Beverages Machinery | Industrial Coolers, Blowers & Fans | Mechanical Parts & Spares | PVC, LDPE, HDPE & Plastic Sheets | Strapping & Sealing Machines | Building & Construction Machines | Machines & Equipments | Testing & Measuring Equipments | Automobile, Parts & Spares | Plastic Work & Processing Machines | Industrial Plants & Machinery | Hand & Machine Tools | Lab Instrument | Milling & Grinding Tools | Cutting Machines & Equipment | Prefabricated Houses & Structures | Doors & windows | Solar & Renewable Energy Products | Steel Bars, Rods, Plates & Sheets | Stainless Steel Product | Marble, Granite & Stones | Cement and Concrete | Door, Window Handles & Knockers | Steel Pipes and Tubes | Lifting Hooks, Chains & Clamps | Metal Pipe & Plumbing Fittings | Metals, Alloys & Minerals | Chapati Machine | Display and Service Counters | Burners & Cooktop | Tea & Coffee Machine | Water Boiler | Food Processing Plants & Machinery | Commercial Kitchen Products | Bakery Machinery | Sweet Making Machine | Kitchen Tables | Food Processing Equipments | Cold Room | Blast Freezer | Chiller | Insulators & Insulation Materials | Refrigeration Spares | Khoya Mawa Making Machine | Dairy Machinery | Air Conditioning Spares | Laboratory Equipments | Hospital Equipment Product | Health Club Services | Laptops & Desktop | Electronics Components and Supplies | Consumer Electronics | Heater, Thermostat & Heating Devices | CCTV, Surveillance Systems and Parts | Biometrics & Access Control Devices | Security, Safety System & Service | Home Appliance Products | Batteries & Charge Storage Devices | Handicrafts & Decorative | Modular kitchen | Commercial Furniture | Home Textile & Furnishing | Swimming Pool & Water Sport Goods
Copyrights © 2022 Aajjo.com. All Rights Reserved.