About us
Established as Sole Proprietorship firm in the year 2001 in Ahmedabad (Gujarat, India), we "Shree Isradevi Machinery" are the leading manufacturer and exporter of a wide range of Block and Brick Making Machines, Mixer Machines, Vibrating Tables, PVC Cover Block Moulds, and other products. Our product line is well-known for attributes such as increased durability, precise design, and excellent finish. We've built a robust infrastructure foundation. Manufacturing, research and development, sales, and a variety of other departments are all part of this infrastructure. In our production, quality assurance, and packaging, we use the most up-to-date machines and methods. Aside from that, our R&D department is dedicated to researching new technologies in design and eliminating flaws in the products we create. We have a lengthy list of satisfied clients as a result of our ethical business standards, transparent dealings, and client-centric attitude.
Tell us your Requirements
Why us
We have been able to rank among reputable names among clients, dispersed throughout marketplaces globally, thanks to our ethical company policies and quality-centric approach. Furthermore, our highly skilled quality controllers inspect the entire product range against a variety of international quality standards to ensure that the assortment is defect-free. Apart from that, after procuring raw material from vendors, they inspect it for several quality aspects. In addition, we always prioritize customer needs in order to provide them with the finest possible service. We have earned the trust of our famous clients all over the world thanks to our ethical business procedures, honest dealings, client-centric attitude, and extensive distribution network.
Contact Us
Address:SHED NO-23, 84/1,KESHAVAMA ESTATE, B/S.DHAVAL IND.ESTATE, ODHAV, Ahmedabad, Gujarat, 382415
Phone:01204418942
About Us | Sitemap | Become Seller | Blog | Customer Care | Careers | Exhibitions
Privacy Policy | Terms & Conditions | Refund Policy | Replacement | Cancellation | Shipping | Cookies Policy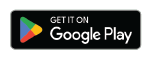 Hot Searched Keywords
Water Treatment & Purification Plant | Liquid Packaging Machinery | Pumps, Pumping Machines & Spares | Conveyor Systems & Components | Fast Food & Beverages Machinery | Industrial Coolers, Blowers & Fans | Mechanical Parts & Spares | PVC, LDPE, HDPE & Plastic Sheets | Strapping & Sealing Machines | Building & Construction Machines | Machines & Equipments | Testing & Measuring Equipments | Automobile, Parts & Spares | Plastic Work & Processing Machines | Industrial Plants & Machinery | Hand & Machine Tools | Lab Instrument | Milling & Grinding Tools | Cutting Machines & Equipment | Prefabricated Houses & Structures | Doors & windows | Solar & Renewable Energy Products | Steel Bars, Rods, Plates & Sheets | Stainless Steel Product | Marble, Granite & Stones | Cement and Concrete | Door, Window Handles & Knockers | Steel Pipes and Tubes | Lifting Hooks, Chains & Clamps | Metal Pipe & Plumbing Fittings | Metals, Alloys & Minerals | Chapati Machine | Display and Service Counters | Burners & Cooktop | Tea & Coffee Machine | Water Boiler | Food Processing Plants & Machinery | Commercial Kitchen Products | Bakery Machinery | Sweet Making Machine | Kitchen Tables | Food Processing Equipments | Cold Room | Blast Freezer | Chiller | Insulators & Insulation Materials | Refrigeration Spares | Khoya Mawa Making Machine | Dairy Machinery | Air Conditioning Spares | Laboratory Equipments | Hospital Equipment Product | Health Club Services | Laptops & Desktop | Electronics Components and Supplies | Consumer Electronics | Heater, Thermostat & Heating Devices | CCTV, Surveillance Systems and Parts | Biometrics & Access Control Devices | Security, Safety System & Service | Home Appliance Products | Batteries & Charge Storage Devices | Handicrafts & Decorative | Modular kitchen | Commercial Furniture | Home Textile & Furnishing | Swimming Pool & Water Sport Goods
Copyrights © 2022 Aajjo.com. All Rights Reserved.