About Us
The Skylark Corporation is among the fastest-growing portable cabin manufacturers in Greater Noida and supplier of the guardrooms, office containers, and shipping containers and we are fully committed to our customers' support, ensuring quality and timely delivery of containers and cabins.
It is our constant endeavour to provide cost-effective products that have earned us high acclaim for their comprehensive attributes including heavy-duty performance, rugged construction, spacious interiors, and maintenance-free life. Our primary focus is on quality; therefore, we select trained and skilled experts to offer state-of-the-art installation services.
Tell us your Requirements
Why us
We have been able to provide our shipments within the stipulated time frame due to their competence. Our entire working staff do their duty in a seamless manner to perform all the assigned tasks in a commendable manner, maintaining professionalism throughout.
Contact Us
Address:SHOP NO 3 FIRST FLOOR BABA JI MARKET NEAR TILAPTA CHOCK G.B NAGAR G.NOIDA
Phone:
About Us | Sitemap | Become Seller | Blog | Customer Care | Careers | Exhibitions
Privacy Policy | Terms & Conditions | Refund Policy | Replacement | Cancellation | Shipping | Cookies Policy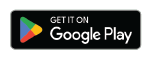 Hot Searched Keywords
Air Conditioning | Refrigeration | Commercial Kitchen | Hospital Equipments | Dairy Equipments | Security | Home Appliances | Furniture | Electrical | Service | Electronics | Other | Machinery | building construction | Information Technology | Ayurvedic & Herbal Product | Apparel, Clothing & Garments | Bags, Handbags, Luggage Bags, Belts, Wallets and Accessories | Fashion Accessories & Gear | Paper & Paper Products | Telecom Products, Equipment & Supplies | Cosmetics & Personal Care | Education Classes | Sports Goods, Toys & Games
Copyrights © 2022 Aajjo.com. All Rights Reserved.