About us
TARA Machines & Tech Services Pvt Ltd is located at, Mehrauli Gurgaon Road, Ghitorni, in South West Delhi, Delhi, India. We're a manufacturer and exporter of waste paper recycling machines, fly ash plants, block machines, vibrating tables, clay brick machines, door frame molds, etc. A measure of the technology's success is the growing number of TARA BrickMek machines used for brick production. Innovative TARA PaperMek waste paper recycling machines for schools and institutions TARA PaperMek technology is an innovative waste paper recycling concept for schools and institutions. TARA Machines and Tech Services PvtLtd. sells environmentally friendly technical solutions for construction, recycling, and waste paper production. The popularity of TARA Machines & Tech Services Pvt Ltd Residents of Gadaipur, Githorni, Lado Saray, Mehrauli, Paryavaran Complex, Sultanpur, Tuberculosis Hospital have a variety of options when it comes to shopping. TARA Machines is considering a community business that could own TARA BrickMek and provide forming services to a range of brick businesses.
Tell us your Requirements
Why us
TARA Machines & Tech Services Pvt Ltd manufactures hot stamping machines with superior technology and lower operating costs. The machines we produce have a capacity of 1200-1500 medium or heavy bricks with a hydraulic ejection mechanism. Based in Delhi, India, we're steadily growing in the market by providing our clients with exceptional sustainable building materials and services; keeping their satisfaction first. We offer our customers construction services, power tool service, and repair of construction equipment. TARA Machines & Tech Services Pvt Ltd has been known for its remarkable and superior quality of bricks for years. The company has set some success records as a manufacturer, exporter, and supplier of the CLC (Cellular Lightweight concrete) bricks manufacturer, bricks Making Machine, CLC Blocks Machinery, Light Weight Bricks Machines, and fly ash CLC, Blocks Plant. The company also works with different types of Foam Concrete Bricks Plant, Light Weight Concrete Block Plant, CLC Brick Machine Foam Generator, Cellular Lightweight Concrete Blocks Plant, etc.
Contact Us
Address:29 TARA NIRMAN KENDRA, TARA NIRMAN KENDRA, MEHRAULI GURGOAN ROAD, GHITORNI, South Delhi, Delhi, 110030
Phone:
About Us | Sitemap | Become Seller | Blog | Customer Care | Careers | Exhibitions
Privacy Policy | Terms & Conditions | Refund Policy | Replacement | Cancellation | Shipping | Cookies Policy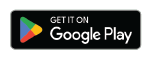 Hot Searched Keywords
Air Conditioning | Refrigeration | Commercial Kitchen | Hospital Equipments | Dairy Equipments | Security | Home Appliances | Furniture | Electrical | Service | Electronics | Other | Machinery | building construction | Information Technology | Ayurvedic & Herbal Product | Apparel, Clothing & Garments | Bags, Handbags, Luggage Bags, Belts, Wallets and Accessories | Fashion Accessories & Gear | Paper & Paper Products | Telecom Products, Equipment & Supplies | Cosmetics & Personal Care | Education Classes | Sports Goods, Toys & Games
Copyrights © 2022 Aajjo.com. All Rights Reserved.