Stainless Steel Air Handling Unit, For Industrial Use
Capacity: As per Req.
Type : Floor Mounted
Usage/Application : Industrial Use
Material: Stainless Steel
More Specification(s)
Stainless Steel Air Handling Unit, For Industrial Use, An Air Handling Unit (AHU) is used to re-condition and circulate air as part of a heating, ventilating and AC Read More...
General Detail
Model
Stainless Steel Air Handling Unit, For Industrial Use
Material
Stainless Steel
Motor Brand
NA
Application Area
NA
Air Volume
NA
Capacity
As per Req.
Blowers
NA
Others
Usage/Application
Industrial Use
Type
Floor Mounted
Brand
Wild
---
Description
Product Description
Air Handling Units or AHUs are gadgets used to control and flow air as a component of a warming, ventilating, and aerating and cooling (central air) system. These units are generally a vast metal box containing a blower, warming or cooling components, channel racks or chambers, sound attenuators, and dampers. In addition, our Air Handling Units or AHUs normally interface with a ventilation work ventilation system that disperses the adapted air through the building and returns it to the AHU. Here and there These release (supply) and concede (return) air specifically to and from the space served without ventilation work.
Wild Corporation are a leading company specializing in the business of manufacturing and supplying Air Handling Unit (AHU). This unit is used to regulate and circulate air as part of a heating, ventilating and air-conditioning system. To manufacture this unit, our diligent workforce uses finest quality materials sourced from trusted vendors. It is used in petrochemical, pharmaceutical and automotive industry for massive air handling purposes. We offer Air Handling Unit (AHU) at cost effective prices to clients.
Specifications of Air Handling Units :-
Its rigid framework design has inherent strength & stability
Due to aluminium body, our AHU's are corrosion resistance
Specially designed with three way corner
Entire framework is mounted on a galvanized steel base channel
Compact in design to provide noiseless performance, vibration free.
Types of AHU as per Mounting & Construction:
Single Skin AHU
Double Skin AHU
Ceiling Suspended AHU
Floor Mounted AHU
Loft Mounted AHU
Features of Air Handler Unit:
Easy installation
Robust construction
Longer working life
Product Details:
Automatic Grade: Yes???Body Material: Aluminium, Stainless Steel???Driven Type: Belt Drive???Type: Double Skin???Surface Treatment: Galvanised???Working Temperature: 1 to 60 deg C???Max Working Pressure: 150 PSI
---
About Us | Sitemap | Become Seller | Blog | Customer Care | Careers | Exhibitions
Privacy Policy | Terms & Conditions | Refund Policy | Replacement | Cancellation | Shipping | Cookies Policy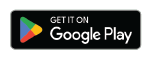 Hot Searched Keywords
Water Treatment & Purification Plant | Liquid Packaging Machinery | Pumps, Pumping Machines & Spares | Conveyor Systems & Components | Fast Food & Beverages Machinery | Industrial Coolers, Blowers & Fans | Mechanical Parts & Spares | PVC, LDPE, HDPE & Plastic Sheets | Strapping & Sealing Machines | Building & Construction Machines | Machines & Equipments | Testing & Measuring Equipments | Automobile, Parts & Spares | Plastic Work & Processing Machines | Industrial Plants & Machinery | Hand & Machine Tools | Lab Instrument | Milling & Grinding Tools | Cutting Machines & Equipment | Prefabricated Houses & Structures | Doors & windows | Solar & Renewable Energy Products | Steel Bars, Rods, Plates & Sheets | Stainless Steel Product | Marble, Granite & Stones | Cement and Concrete | Door, Window Handles & Knockers | Steel Pipes and Tubes | Lifting Hooks, Chains & Clamps | Metal Pipe & Plumbing Fittings | Metals, Alloys & Minerals | Chapati Machine | Display and Service Counters | Burners & Cooktop | Tea & Coffee Machine | Water Boiler | Food Processing Plants & Machinery | Commercial Kitchen Products | Bakery Machinery | Sweet Making Machine | Kitchen Tables | Food Processing Equipments | Cold Room | Blast Freezer | Chiller | Insulators & Insulation Materials | Refrigeration Spares | Khoya Mawa Making Machine | Dairy Machinery | Air Conditioning Spares | Laboratory Equipments | Hospital Equipment Product | Health Club Services | Laptops & Desktop | Electronics Components and Supplies | Consumer Electronics | Heater, Thermostat & Heating Devices | CCTV, Surveillance Systems and Parts | Biometrics & Access Control Devices | Security, Safety System & Service | Home Appliance Products | Batteries & Charge Storage Devices | Handicrafts & Decorative | Modular kitchen | Commercial Furniture | Home Textile & Furnishing | Swimming Pool & Water Sport Goods
Copyrights © 2022 Aajjo.com. All Rights Reserved.