Paver Block Making Machine
Set: 2 Vibrating Table, 1 Concrete Mixture, 1 Color Pan Mixture, 1 Extra Table
Voltage: 440V
Capacity: 5000/day
Power: 9-10 HP
More Specification(s)
Paver Block Making Machine, Paver Block Machine, manual paver block machine, paver block machine, manual paver block machine, vibrating table plant, paver block vibrating Read More...
HVB EXPORTS

Star Performer
GST No - 24EDIPB1120B1ZL
B/12 sapteshwar park opp partheshwar residency, central Ware house, gebanshahpir,isanpur vatva road Ahmedabad,-382443
General details
Model
HVB925S
Capacity
5000/day
Block Type
Paver
Method
Manual
Power
9-10 HP
Phase
Three Phase
Voltage
440V
Method
Manual Vibration
Automation Grade
Manual
Usage/Application
for making paver
Raw Material
Cement, Sand, Concrete
Others
Set
2 Vibrating Table, 1 Concrete Mixture, 1 Color Pan Mixture, 1 Extra Table
---
---
Estimated year 2018, Mr. Hiren V Bangar founder of "HVB EXPORTS". We are start our Journey with Suppling and Exporting of Bricks and Block Making Machinery (Constructional machinery). After HVB EXPORTS Company is Supplier and Exporter Of Agriculture Commodities (Fresh Fruits, Vegetables etc.), Spices (Whole spices and ground spices (Indian Masalas)).
Our Spices are packed in a quality packaging material.so that they stay fresh for a long period of time. In addition, Fresh Vegetables and Spices are available in customized packaging and at affordable rates, our Fresh Vegetables can be availed at the market leading prices by the clients.
Read More...
HVB EXPORTS
B/12 sapteshwar park opp partheshwar residency, central Ware house, gebanshahpir,isanpur vatva road Ahmedabad,-382443
Send your enquiry to supplier
People also ask
28/07/2022
Setting up a Paving Block Making Machine can sometimes be difficult for some of you. Although it may sound like too much work, with a little bit of know-how and some essential tools, you can make one yourself easily. When choosing the right machine for your business, it is important to consider several factors before making any decision. More info...
About Us | Sitemap | Become Seller | Blog | Customer Care | Careers | Exhibitions
Privacy Policy | Terms & Conditions | Refund Policy | Replacement | Cancellation | Shipping | Cookies Policy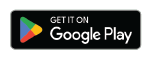 Hot Searched Keywords
Water Treatment & Purification Plant | Liquid Packaging Machinery | Pumps, Pumping Machines & Spares | Conveyor Systems & Components | Fast Food & Beverages Machinery | Industrial Coolers, Blowers & Fans | Mechanical Parts & Spares | PVC, LDPE, HDPE & Plastic Sheets | Strapping & Sealing Machines | Building & Construction Machines | Machines & Equipments | Testing & Measuring Equipments | Automobile, Parts & Spares | Plastic Work & Processing Machines | Industrial Plants & Machinery | Hand & Machine Tools | Lab Instrument | Milling & Grinding Tools | Cutting Machines & Equipment | Prefabricated Houses & Structures | Doors & windows | Solar & Renewable Energy Products | Steel Bars, Rods, Plates & Sheets | Stainless Steel Product | Marble, Granite & Stones | Cement and Concrete | Door, Window Handles & Knockers | Steel Pipes and Tubes | Lifting Hooks, Chains & Clamps | Metal Pipe & Plumbing Fittings | Metals, Alloys & Minerals | Chapati Machine | Display and Service Counters | Burners & Cooktop | Tea & Coffee Machine | Water Boiler | Food Processing Plants & Machinery | Commercial Kitchen Products | Bakery Machinery | Sweet Making Machine | Kitchen Tables | Food Processing Equipments | Cold Room | Blast Freezer | Chiller | Insulators & Insulation Materials | Refrigeration Spares | Khoya Mawa Making Machine | Dairy Machinery | Air Conditioning Spares | Laboratory Equipments | Hospital Equipment Product | Health Club Services | Laptops & Desktop | Electronics Components and Supplies | Consumer Electronics | Heater, Thermostat & Heating Devices | CCTV, Surveillance Systems and Parts | Biometrics & Access Control Devices | Security, Safety System & Service | Home Appliance Products | Batteries & Charge Storage Devices | Handicrafts & Decorative | Modular kitchen | Commercial Furniture | Home Textile & Furnishing | Swimming Pool & Water Sport Goods
Copyrights © 2022 Aajjo.com. All Rights Reserved.