Mild Steel Prefabricated Portable Cabin
Surface Treatment : Color Coated
Material: Mild Steel
Model: Mild Steel Prefabricated Portable Cabin
Built Type: Prefab
More Specification(s)
Mild Steel Prefabricated Portable Cabin, Rectangular Steel Prefabricated Portable Cabin, Easily Assembled Mild Steel Portable Cabin, Prefabricated Porta Cabins Read More...
Maks Engineering

Trusted
GST No - 07AAZFM8527B2ZU
RZ-24, Manas Kunj, Uttam Nagar,
General Details
Model
Mild Steel Prefabricated Portable Cabin
Material
Mild Steel
Built Type
Prefab
Others
Surface Treatment
Color Coated
---
Description
Built Type Prefab
Material Mild Steel
Color Blue
Shape Rectangular
Surface Treatment Color Coated
Feature Eco Friendly
Floor PVC
Window Sliding Window
We are offering Prefabricated Portable Cabin to our clients.
Features:
Robust construction
Non corrosive
Easy installation
---
We, "Maks Engineering Co.," established in 2014, are committed to manufacturing and supplying a diverse range of high-quality Prefabricated Shelter, Disaster Relief Shelter, Prefabricated Army Shelter, Pre Engineering Building, Prefabricated Cold Storage, Prefabricated Factory Shed, Prefabricated Steel Structure, Labour Hutment, and so on. These products are created and manufactured in compliance with industry quality standards, using superior quality materials and cutting-edge technology. Weather resistance, durable finish, high strength, compact design, sturdy construction, and ease of installation are some of the attributes that make the supplied items so popular. We provide these items in a variety of specifications to meet the needs of our clients. Apart from that, we also provide Installation Service for pre-engineered buildings.
Read More...
About Us | Sitemap | Become Seller | Blog | Customer Care | Careers | Exhibitions
Privacy Policy | Terms & Conditions | Refund Policy | Replacement | Cancellation | Shipping | Cookies Policy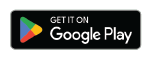 Hot Searched Keywords
Air Conditioning | Refrigeration | Commercial Kitchen | Hospital Equipments | Dairy Equipments | Security | Home Appliances | Furniture | Electrical | Service | Electronics | Other | Machinery | building construction | Information Technology | Ayurvedic & Herbal Product | Apparel, Clothing & Garments | Bags, Handbags, Luggage Bags, Belts, Wallets and Accessories | Fashion Accessories & Gear | Paper & Paper Products | Telecom Products, Equipment & Supplies | Cosmetics & Personal Care | Education Classes | Sports Goods, Toys & Games
Copyrights © 2022 Aajjo.com. All Rights Reserved.