About us
Adarsh Udyog is one of the Largest Manufacturers, Suppliers, and Exporters of Supermarket Racks, Retail Display Solutions, and Industrial Storage Solutions in India. Adarsh Udyog specializes in the Design, Manufacturing, Sale, and Installation of the extensive range of Sheet Metal and Wooden Display Fixtures for all Retail stores, be it 100 or 100,000 sqft. We are proud to have the Largest Service Network for Supermarket Fixtures in India, by providing Customer-Oriented services. We have expert professional Sales and Service teams in our every office, which cater to any queries our clients may have. Our many years of experience and knowledge help us select the right storage shelving, pallet racking accessories, wire mesh, industrial shelving, and storage equipment for our customers. They offer their users the means to efficiently store, organize, and/or view tools, equipment, materials, pallets, crates, parts, and products. We also supply non-standard reusable transport racks and steel/wire containers for the automotive industry.
Tell us your Requirements
Why us
Adarsh Udyog offers the largest selection of shelving types in the industry, including structural pallet shelving and pallet shelving, drive-in shelving, gravity and gravity storage systems, multi-level picking modules, automation integration, cantilever shelving, portable shelving, custom shipping shelving, display counters, etc.
• We deal with subway shelving which is often in demand for businesses because it is one of the most durable storage shelving available.
• We supply storage shelving to major OEMs, distributors, and resellers across the country.
• We provide shelving, as well as shop shelving, which is available in solid wood styles and large panels with faux wood finishes.
• We provide higher quality products and services which attract new customers.
• We provide the best product packaging and safe delivery. A well-packaged product provides a good prospect with the necessary information about the product.
• We provide excellent customer service which exposes our business and gives us room for repeat business as satisfied customers continuously advertise our company/ products to others around them.
• We provide lightning-fast responses to every customer and value their time. A quick response to their needs makes the customer feel valued and appreciated.
Contact Us
Address:KHASRA NO - 15/11/1, PLOT NO - 2, -, NANGLI SAKRAWATI, INDL. AREA NAJAFGARH, South West Delhi, Delhi, 110043
Phone:
About Us | Sitemap | Become Seller | Blog | Customer Care | Careers | Exhibitions
Privacy Policy | Terms & Conditions | Refund Policy | Replacement | Cancellation | Shipping | Cookies Policy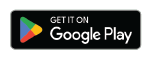 Hot Searched Keywords
Water Treatment & Purification Plant | Liquid Packaging Machinery | Pumps, Pumping Machines & Spares | Conveyor Systems & Components | Fast Food & Beverages Machinery | Industrial Coolers, Blowers & Fans | Mechanical Parts & Spares | PVC, LDPE, HDPE & Plastic Sheets | Strapping & Sealing Machines | Building & Construction Machines | Machines & Equipments | Testing & Measuring Equipments | Automobile, Parts & Spares | Plastic Work & Processing Machines | Industrial Plants & Machinery | Hand & Machine Tools | Lab Instrument | Milling & Grinding Tools | Cutting Machines & Equipment | Prefabricated Houses & Structures | Doors & windows | Solar & Renewable Energy Products | Steel Bars, Rods, Plates & Sheets | Stainless Steel Product | Marble, Granite & Stones | Cement and Concrete | Door, Window Handles & Knockers | Steel Pipes and Tubes | Lifting Hooks, Chains & Clamps | Metal Pipe & Plumbing Fittings | Metals, Alloys & Minerals | Chapati Machine | Display and Service Counters | Burners & Cooktop | Tea & Coffee Machine | Water Boiler | Food Processing Plants & Machinery | Commercial Kitchen Products | Bakery Machinery | Sweet Making Machine | Kitchen Tables | Food Processing Equipments | Cold Room | Blast Freezer | Chiller | Insulators & Insulation Materials | Refrigeration Spares | Khoya Mawa Making Machine | Dairy Machinery | Air Conditioning Spares | Laboratory Equipments | Hospital Equipment Product | Health Club Services | Laptops & Desktop | Electronics Components and Supplies | Consumer Electronics | Heater, Thermostat & Heating Devices | CCTV, Surveillance Systems and Parts | Biometrics & Access Control Devices | Security, Safety System & Service | Home Appliance Products | Batteries & Charge Storage Devices | Handicrafts & Decorative | Modular kitchen | Commercial Furniture | Home Textile & Furnishing | Swimming Pool & Water Sport Goods
Copyrights © 2022 Aajjo.com. All Rights Reserved.