Highly compact with unmatched output to space ratio. stainless steel heat exchanger ensures higher life. Even flow of steam through the baking chamber with the inbuilt Read More...
Saifi Enterprises

Trusted
GST No - 07BUWPM7752G1ZW
C-233, OLD SEEMAPURI, SHAHDARA, East Delhi, Delhi, 110095
General Details
Model
Rotery oven 120 tray
Technical Specifications
No. of Rack
NA
Bead(Pcs)
NA
Cookies(Kg)
NA
Dry Rusk(Kg)
NA
Buns(Pcs)
NA
Connected Load(Hp)
NA
Fuel
NA
Packing Delivery& Taxes
Despatch time after releasing the order
NA
Road Permit Or Way Form
NA
---
---
Saifi Enterprises is well-known in the market as a prominent manufacturer and wholesaler committed to 100% customer satisfaction by providing superior quality, great performance, and user-friendly Food Processing Machine. Our extensive product line includes Rotary Ovens, Table Top Slicers, and Spiral Mixers. Because of their toughness, rust resistance, superior hygienic processing, effective performance, and long life, these products are highly valued. All of our products are
Read More...
Saifi Enterprises
C-233, OLD SEEMAPURI, SHAHDARA, East Delhi, Delhi, 110095
Send your enquiry to supplier
About Us | Sitemap | Become Seller | Blog | Customer Care | Careers | Exhibitions
Privacy Policy | Terms & Conditions | Refund Policy | Replacement | Cancellation | Shipping | Cookies Policy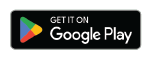 Hot Searched Keywords
Air Conditioning | Refrigeration | Commercial Kitchen | Hospital Equipments | Dairy Equipments | Security | Home Appliances | Furniture | Electrical | Service | Electronics | Other | Machinery | building construction | Information Technology | Ayurvedic & Herbal Product | Apparel, Clothing & Garments | Bags, Handbags, Luggage Bags, Belts, Wallets and Accessories | Fashion Accessories & Gear | Paper & Paper Products | Telecom Products, Equipment & Supplies | Cosmetics & Personal Care | Education Classes | Sports Goods, Toys & Games
Copyrights © 2022 Aajjo.com. All Rights Reserved.