About us
Our company, Ideal refrigeration and trading service is one of the leading suppliers in the refrigeration industry, and just by maintaining our faith in our service, helped us to become one of the most reliable cold rooms manufacturers in India.
Today, Ideal refrigeration and trading service has been a pioneer in the world of Cold Chain Solutions wherein we deliver world class Modular Cold Room, Blast freezer, All industrial refrigeration unit, Industrial chiller and many more. Not just freezing equipment, we also deal in major industrial machines such as- Swimming pool heat pump, Roof panel and puf panels.
Tell us your Requirements
Why us
Some of the best Features of our products:
● Optimum functionality
● Superior finish
● Robust construction
● Premium quality
Throughout our product lines, we have always placed a high emphasis on implementing new technology and innovation. We are distinguished by our corporate culture's ability to adapt quickly to the needs and requirements of our clients.
Contact Us
Address:NH–6Uluberia. Howrah, Opp.CIPTCol
Phone:
About Us | Sitemap | Become Seller | Blog | Customer Care | Careers | Exhibitions
Privacy Policy | Terms & Conditions | Refund Policy | Replacement | Cancellation | Shipping | Cookies Policy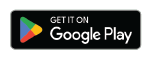 Hot Searched Keywords
Air Conditioning | Refrigeration | Commercial Kitchen | Hospital Equipments | Dairy Equipments | Security | Home Appliances | Furniture | Electrical | Service | Electronics | Other | Machinery | building construction | Information Technology | Ayurvedic & Herbal Product | Apparel, Clothing & Garments | Bags, Handbags, Luggage Bags, Belts, Wallets and Accessories | Fashion Accessories & Gear | Paper & Paper Products | Telecom Products, Equipment & Supplies | Cosmetics & Personal Care | Education Classes | Sports Goods, Toys & Games
Copyrights © 2022 Aajjo.com. All Rights Reserved.